Excellent written and oral communication.
Able to work independently as well as a team.
Knowledge of adult learning theories and concepts and instructional design theory and concepts.
Experience creating and working with storyboards in the development of web-based learning materials.
Experience using analytics and use of data-driven decisions to enhance content and instruction.
Able to adapt quickly to change.
Work with and maintain confidential information and discretely handle sensitive materials.
Detail orientated with the ability to work on multiple tasks simultaneously.
Able to work in a fast paced environment and have the project management and time management skills required to meet deadlines.
Able to engage content experts and translate concepts into terms appropriate for the course.
Exceptional customer service, listening to customers and responding positively to their requests.
2013 –

Learning Seat
Instructional Designer
Prepare project documentation including Learning Strategies, Course Overviews and Storyboards.
Develop education and delivery strategies in accordance with project briefs.
Liaise with subject matter experts.
Peer review project documentation to ensure the content is of a consistently high standard.
Research new and emerging education best practices and suggest improvement initiatives.
Develop style guides for the Instructional Designers to adhere to.
2009 – 2013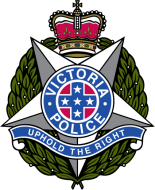 Victoria Police
Learning Designer & Developer
Assisted with the customisation of the architecture and implementation of the VP Learning Hub (VPLH) – Totara LMS, a distribution of Moodle designed for enterprises, for over 13,000 Victoria Police Employees.
Implemented the processes and procedures for both Instructors and Students using the VPLH.
Designed standard course templates for the VPLH including 'Just in time', 'Compliance', 'Communities of Practice', 'Curriculum' and 'Units of Competency' to provide a level of consistency.
Fulfilled tasks and deliverables utilising the ADDIE Instructional design model…
Analysis:
Managed relationships with clients to scope the content of their projects, identifying learning objectives, structure and method of delivery.
Assessed their business goals and identified any current gaps in learning.
Reviewed existing and new content required to be included into the new course.
Design:
Identified the appropriate approach to deliver the content (face-to-face, blended, created directly in the LMS, SCORM or via a webcast).
Drafted a course storyboard which included audiences, modalities, interactions, roles for role based scenarios, course outlines, and the script.
Designed a mockup for the client to approve the colour scheme and branding for the course.
Development:
Developed the courses directly in the LMS and/or using Articulate Storyline, Articulate Studio or Adobe Captivate.
Ensured all courses underwent quality assurance checks and trials before going live on the VPLH.
Implementation:
Published courses onto the VP Learning Hub.
Supported clients with the process of 'going live' with a new course.
Evaluation:
Produced customised reports for Senior Management and course owners providing analysis on user data and overall feedback analysis.
1999 – 2005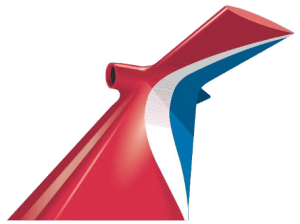 Carnival Cruise Lines
Training & Development Manager
Head of Department position facilitating all onboard 

training

 programs and maintaining accurate records thereof (programs covering; orientation, hospitality, professional sales, environmental programs, ship safety, management colleges, TEFL).

Coordinator and liaison for all approved 

training

 from departments.
Monitoring and maintaining required level of spoken English onboard.
Day-to-day running and administration of the ship's Crew 

Training

 Facility.
Production of accurate and timely reports for record keeping.
Coordination and production of the courses within the Carnival College of Management and Carnival Corporate University programs.

Development

 and supervision of all other trainers onboard.
The onboard Hospitality Ambassador.
2014 –

University of Melbourne
Master of Education (Digital Technologies in Education)
Learning with Interactive Devices
Digital Technologies in the Curriculum
ICT & 21st Century Learning Communities
Leading Educational Ideas
Reading Educational Research
Innovative Spaces and Pedagogy
Negotiated Capstone Project
Educating for Creativity and Innovation
Monash University
Bachelor of Education (Adult Learning & Development)
Flexible learning and educational multimedia
Investigating adult learning and development
Innovation, change and sustainability
Research training and development
Adult learning, knowledge and experience
Leading and managing learning
Workplace learning and development
Program design and difference
MICROSOFT OFFICE SUITE
95%
INSTRUCTIONAL DESIGN METHODOLOGY
98%
ADULT LEARNING THEORY
96%
LEARNING NEEDS ANALYSIS
95%
DIGITAL BADGES / ACHIEVEMENTS
95%
STORYBOARDING & SCRIPT WRITING
96%
MULTIMEDIA PRODUCTION
85%
- SURVEY DESIGN & ANALYSIS
96%
- FUNCTIONALITY TESTING
95%
- TEMPLATE DESIGN (Communities of Practice, Compliance, Just In Time, Units of Competency)
95%
WEB 2.0 TOOLS FOR SOCIAL LEARNING
95%
SCORM/AICC STANDARDS/TIN CAN
90%